FLAW-VOLUME IV-BECAUSE OF THE BRAVE--OUT NOW!!!
FLAW IS BACK!

After 10 long years, Flaw is back with a brand new studio album- VOLUME IV-BECAUSE OF THE BRAVE! Follow up to Divided We Fall.

Both VOL IV-Because Of The Brave & Divided We Fall are available everywhere music is sold!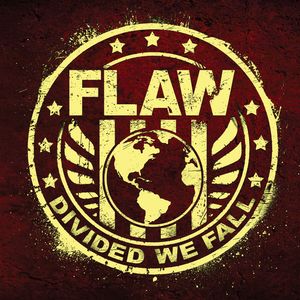 Listen to "Live and Breathe", the first single off Divided We Fall, now playing on SiriusXM's Octane Channel!

 
TOUR DATES
Flaw @ Cosmic Eye Brewing
Flaw w/ Gravel
***Sept 2020***
FLAW signs with heavy hitting booking agency ARTISTS WORLDWIDE!!!
(For concert booking contact: chuck@artists-worldwide)
***Nov 2015***
(Official press release) FLAW INKS DEAL WITH PAVEMENT ENTERTAINMENT!!!!!!!

Flaw formed in 1996 when Chris Volz answered an ad in a Louisville, KY art magazine for rock singers. Volz had been involved in a number of music projects back home on the East coast before moving to KY in 1994. Flaw evolved quickly with several local Louisville musicians coming forward to help with the venture. They released the independent albums American Arrogance (1996), Flaw (1998) and Drama (2000). At the turn of the millennium, Flaw signed with Universal Republic Records, and released Through The Eyes in 2001. The offering topped the Billboard "Heatseekers" chart, largely fueled by the singles "Payback" and "Whole." Links to view these clips are placed below. The band released Endangered Species via Republic in 2004, but soon thereafter the band went through personnel changes and ended their relationship with the label. Years have passed, with various incarnations, rumors, and misinformation permeating the band's legacy, but in late-2013, the band's official web site went live once again after eight years of inactivity. THEY ARE BACK!!!